Junior Player Development Academy – U14 to U16
Overview
This is an introductory program that will look to assess and improve the current passing skills and decision-making of the players involved.
The program focuses on the introduction, assessment and refinement of core passing skills and decision-making under pressure. This program will definitely improve your son/daughter's understanding of the technical nature of Skill Acquisition and mechanics of consistency and execution.
All sessions will be delivered by our talented Academy coaching staff as well as guest coach appearances from the National Level and Provincial Level programs.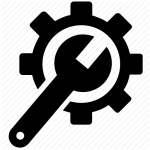 Technical Development
8 to 16 weeks of Skill Training and Acquisition utilizing the latest methods, and technology to provide concise, accurate feedback for each athlete;
Athletes participate once a week with some of the country's best skill assessment and development coaches.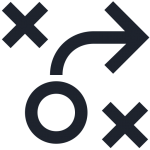 Tactical Development
We play a variety of modified games in order to best facilitate learning and development
Athletes also benefit from 8 weeks of tactical experience in game situations through local Touch Rugby League

Strength Training
Athletes registered in our Advanced Academy participate in two weekly Speed and Strength training sessions.
Training is provided by highly reputable and knowledgeable coaches, each of whom bring their own impressive résumé of high-performance strength training and conditioning.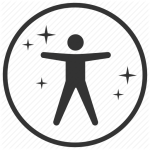 Athlete and Wellness
Option for weekly Yoga classes in order to increase range of motion among our athletes, strengthen their core and minimize the risk of injury;
This is the only program of its nature in Canada and is guaranteed to improve the performance, skills and knowledge of your son/daughter.
Timeline/Duration:
Full Off-Season Player Development Program: 16 weeks
Pre-Season Advanced Prep Program:  8 weeks post-Holidays
Program Coordinator: Tyler Leggatt (Lead Director, Upright Rugby Canada) Lead Instructor(s)  Mark Smerdon: Former Coach Rugby Ontario U18 Jr Blues; Head Coach Streetsville SS (OFSAA Gold Medal Champion 2012)
Core Skills Program
8 or 16 week options available
Once a week
Technical Training ONCE a week
8 Week Block $279.99
16 Week Block $599.99
Essential Skills Program
8 or 16 week options available
Weekly Technical Training (x1)
Weekly Strength and Conditioning (x1)
8 Week Block $799.99
16 Week Block $1499.99
Advanced Skills Program
8 or 16 week options available
Two Nights per Week
Weekly Technical Training (x2)
Weekly Strength and Conditioning Session (x2)
8 Week Block $979.99
16 Week Block $1899.99