Junior Player Development Academy – U14 to U16
Overview
This is an introductory program that will look to assess and improve the current passing skills and decision-making of the players involved.
The program focuses on the introduction, assessment and refinement of core passing skills and decision-making under pressure. This program will definitely improve your son/daughter's understanding of the technical nature of Skill Acquisition and mechanics of consistency and execution.
All sessions will be delivered by our talented Academy coaching staff as well as guest coach appearances from the National Level and Provincial Level programs.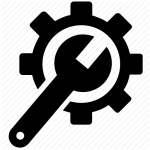 Technical Development
8 or 16 weeks of Skill Training and Acquisition utilizing the latest methods, and technology to provide concise, accurate feedback for each athlete;
Each week, athletes participate in focused skill development through specific technical progressions with some of the country's best skill assessment and development coaches.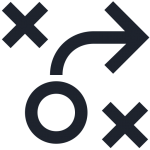 Tactical Development
Athletes benefit from weekly tactical experience in game-based scenarios and situations
Athletes play a variety of modified games in order to best facilitate learning and development

Strength Training
Athletes registered in our Junior Advanced Academy will participate in two weekly Functional Strength training sessions

One in-person introductory session in 1:8 coach to athlete ratio
One online (synchronous) delivered by strength coach

Training is provided by highly reputable and knowledgeable coaches, each of whom brings their own impressive résumé of high-performance strength training and conditioning.

Speed • Agility • Quickness
Quality SAQ programming delivered by some of Ontario's best speed coaches
Emphasis on acceleration, deceleration, and change of direction as well as uni-lateral movement, and recruitment of posterior chain.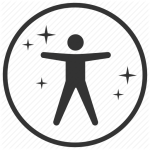 Athlete and Wellness
Every athlete undergoes Functional Movement Assessment in order to assess range of motion among our athletes and identify weaknesses in order to minimize the risk of injury;
Athletes will be "prescribed" a series of workouts to support their weaknesses and deficiencies in order to best support their strength training and demands of playing and being active.
This is the only program of its nature in Canada and is guaranteed to improve the performance, skills and knowledge of your son/daughter.
Timeline/Duration:
Option A: Full Off-Season Player Development Program:

16 weeks (8 weeks pre-holiday, 8 weeks post-holiday)
November to March

Option B: Winter Pre-Season PDP

8 weeks of skills twice a week (Tues/Thurs)
12 weeks of strength and conditioning 3x a week

Tues/Thurs in-person
One at home
Mobility program
Program Coordinator: Tyler Leggatt (Lead Director, Upright Rugby Canada)
Lead Instructor(s):  Kevin Vertkas: Former Canada U20 Captain and Andrew Ferguson: Toronto Arrows, Rugby Canada NSMT