Team Trials and Combine Events
What is a Combine?
A Combine is an open testing event that sees athletes from different age grades compete in a series of specifically selected athletic tests, for example, the 40m sprint-test, or vertical jump test.  These electronically recorded results are maintained on a massive database by SportTesting.com for the athletes and potential coaches to compare to all other rugby players that have competed in the same tests.
It is a SHOWCASE event in which players will perform in front of prospective coaches and programs, including university and college programs as well as provincial and national level coaches.
Why Test
Test so you know. Test so you have a better understanding as an athlete as to how you compare with the best and can work to be the best. Testing clearly identifies strengths and weaknesses so athletes and coaches can adjust training and competition schedules accordingly using unbiased data, not guesswork.
What is testing for?
The value of the tests that we administer is inherent in the way in which we can isolate and identify an athlete's abilities in all aspects and movement competencies associated with the sport of rugby.  We measure speed, agility, power, and endurance and accuracy in any combination thereof up to the highest level. The possibilities are truly limitless.
Overview
At Upright Rugby, we are committed to teaching the core skills, principles and values required to be successful in this rapidly growing sport. By joining Upright Rugby you are paving the way to a positive, rugby experience that cannot be matched.
All sessions are open to BOTH players and coaches.  All sessions will utilize the knowledge from our vast network of expertise.  These include:
Upright Rugby Academy Coaches
Junior National team Coaches
Guest Coaching from Canadian National team players
Guest Coaching from Toronto Arrows team players
Individualized feedback and analysis
Team Trials and Combine Events
2023 NYC 7s Elite Team Trials
Open to boys and girls
Born

after

Sep 1, 2005
Born

before

Dec 31, 2007)
When: Saturday, Oct 8/22
10:00am to 12:00pm
Location:
Burlington Centaurs Rugby Club
5270 Fairview St, Burlington, ON L7L 6B7
Cost: $30.00 per player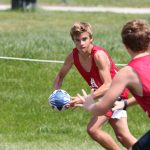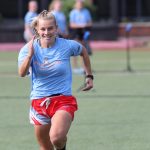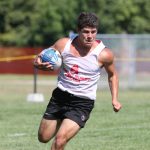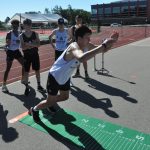 Winter 7s Tours ID/Selection Combine
TBD in December
Location:  TBD